Marine Technology benefits as Augmented Reality and Virtual Reality technologies mature and as machine learning techniques begin to work their magic on real – and not simulated – vessel and journey datasets.
A long-awaited great leap towards digitized fleets is being made as a new generation of managers in commercial shipping know and understand better the digital world and as market shifts and the post-pandemic world dictate the need for a central (digital) fleet control.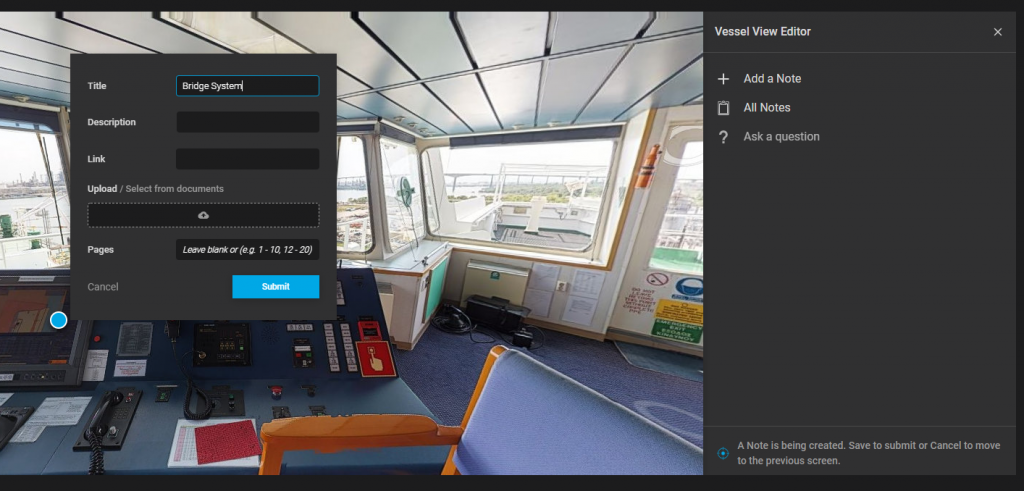 At the same time, vessels as "digital twins" make operations & deals faster and cheaper. On our part and working with our associates and connected parties, we make sure that:
Data is received correctly; we work alongside our partners on vessel specific signals engineering assuring that disparate inputs are read as digital outputs
Visibility systems in place; we use 3d walkthroughs, live camera installations and work with providers for VW displays, processors and software that assure unique headquarter access to an entire fleet
Data is accessible and analyzable; we use our digitization infrastructure and exercise our data mining techniques to develop integrations, new modules and interfaces that provide accurate voyage and vessels optimizations and comparisons.
See in this video our work for Vesselfront.
Our work in shipping has also included so far digitization works, the creation of a mobile and web service that allows for ferry booking as well as automated marketing platforms that bring together service stations and providers to the vessels themselves.
Read: