Our work for hotels chains, restaurants, booking engines for vessels and other hospitality industry sites has taken into account the high standards of the target audiences; their vacations choice is unique and the backend and frontend systems supporting their decision making must be flawless and ensure total interoperability to support booking engines, property management systems and a variety of other in-house digital operations. At the same time, as reservations move more and more from the agency model directly to the final consumer, a whole host of accompanying tools and digital-based methods are there to assist the hospitality sector to address bookings and operations. All of them depend on the correct data source warehousing and aggregation for optimal business decisions and critical spending at the right time. Publisto has assisted large hospitality organizations gain this know-how and substantially improve their digital presence with the end result a more than 400% YTY increase in online booking rates and a substantial pickup in consumer satisfaction.
The post-COVID era is the great accelerator of these trends. The digital experience will never take the part of the physical one. But it is greatly expected to supplement it with micro-services, VR-friendly visual presentations and state-of-the-art security and service digital infrastructures.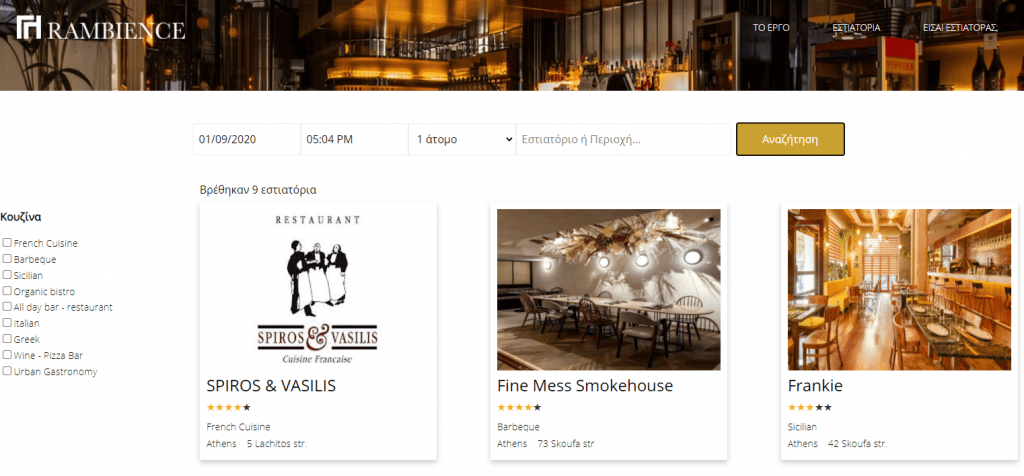 Read:
See our work in Rambience, our Restaurant Management System (registration needed, expected in 2021 – research has been co-financed by the European Union and Greek national funds through the Operational Program Competitiveness, Entrepreneurship and Innovation, under the call Research-Create-Innovate (project code: T1EDK-01288).