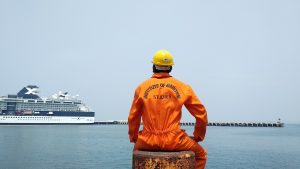 The Web is a once-in-a-civilization type of technology that changed the way businesses in finance, transportation, logistics and many other service areas interact and exchange information and value.
Beyond our development role in all popular major web languages and frameworks, we take our customers by the hand and lead them in their cloud adoption journey. We are acting as advisors, test an organization's cloud readiness and propose its infrastructure design. Using large cloud provider and own tools we assist them to move their applications in the cloud and provide migration services and managed services for cloud workloads.
And we do so securing their businesses for 21st century challenges. Cyberthreats, whether crime, espionage, activism, terrorism or even warfare, expose a business or organization to serious legal, economic and reputational risks and litigation procedures. Cybersecurity attacks on all levels can also endanger intellectual property and privacy rules. They often cause tremendous economic damage. Our joint venture with leading law firms and reselling/integration services with global IT cyber security services allows our customers to deal with threats in a comprehensive and agile manner with systems in place for daily updates and incident response.
Our services include governance & compliance review, vulnerability assessments and penetration testing, skills assessments, privacy assessments and GDPR compliance, security recommendations (including in industrial/IoT) and implementations (endpoint, cloud, offensive), threat intelligence and forensics, as well as public communications and business continuity.
For more information, please do not hesitate to book a meeting with our team and discuss your technical options.
Read: