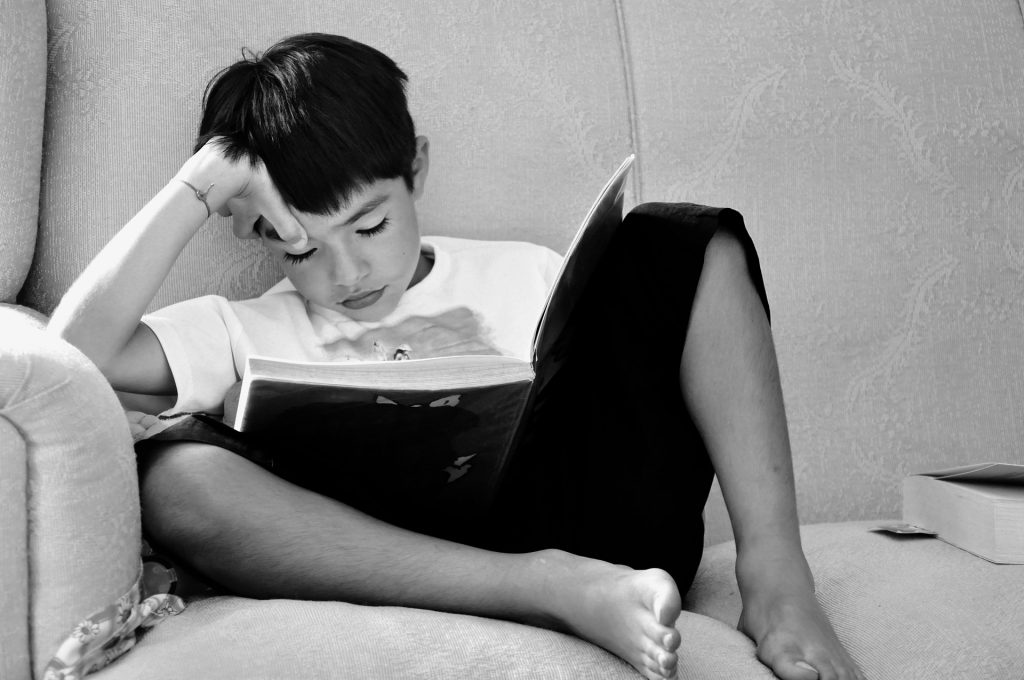 Mummy! Mummies don't forget the power bank!
This year little Annie will not tell you "Mummy don't forget my favorite bedtime stories" but "Mummy don't forget your charger and the power bank!".  Digital disruption has not only affected the way we book our holidays, travel and enjoy the sun but also our children's- and our own- holiday reading.
Children are increasingly leaving behind print and moving on to digital. This comes in the form of books as well as interactive platforms, interactions, sound combined with text and so on. You name it they have it. Our children's reading experiences have changed in every aspect. They have moved on with great paces to something different but yet not only entertaining but also educational. Children are able to read traditional stories such as Cinderella or Sleeping Beauty on the tablet. In doing so they are offered amazing sound and visual effects that turn the reading experience into an increasingly enriching one, surpassing by far that of the print book. The Story of the Fish and Tail, Dragons Love Tacos and one of my favorites Who Stole the Moon? are only a few of the available choices out there for youngsters to "pack" when going on holiday.
New technologies don't only create enriching reads,  but also interactive experiences that go beyond traditional storytelling and offer children huge potentials to broaden their horizons and develop their capabilities in ways that were unknown in the past. Apart from platforms and apps promising to help your kid revise more effectively Algebra and Grammar, which is obviously extremely useful but not exactly a child's -or even an adult's- definition of entertaining, other more fun options are popping out like mushrooms as creative managers worldwide come up with increasing original ideas in an effort to best capture and retain your kids attention.
In this context more and more interesting ideas appear such as Qtales that give your child the opportunity to make his/her own book and publish it for everyone to read. Similarly, through another app Stories of Tomorrow children build stories that take them to mission to mars.
Other apps such as Duolingo helps kids learn foreign languages , Middle School Confidential 1: Be Confident in Who You Are is a graphic novel that encourages children to feel good about themselves; GarageBand is powerful digital music workstation and multitrack recorder for iOS devices and offers kids the opportunity to create songs and soundscapes in a number of ways — by sequencing high quality pre-recorded loops, by playing virtual instruments (guitars, basses, strings, keyboards, and drums), or by recording live instruments and vocals — all in an intuitive and engaging interface. DK The Human Body App offers the wonders of human anatomy and Weight Loss for Kids and Teens by Kurbo Health is a health app that helps kids age 8 to 18 track food choices, exercise minutes, and personal goals.
It is more than obvious that digital disruption has entered, affected and changed the children's entertainment and educational industry forever. Regardless of what some may say it has done so in a positive way and it is helping children develop their capabilities and broaden their horizons in ways that we wouldn't have dreamed of in the past century. Thanks to technology our children are becoming smarter, tech savvy and more cultivated. SO this summer don't forget to pack your charger along with Annie's favorite teddy bear.