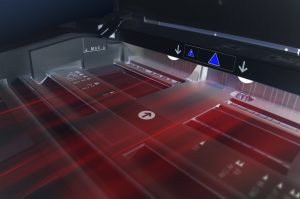 Ninety percent of the world's data has been created in the last two years alone. If data management is an unsolved problem for your industry controlling your content can give you the competitive edge.
So you go about finding the best solution. You do your research in digital transformation projects. You understand that those paper volumes need to be understandable, searchable and put in a secure cloud. You know that you need to begin with the right technologies, bring onboard the best algorithms and be able to verify your search results under the most strenuous scenarios. But you're still missing the best ingredient: who will do this for you?
In Publisto, we can deploy the best technologies around for the right price. But also, put the right professionals to guide your entire organization in changing the way it captures, processes and leverages content. That's what digital transformation is all about and this is our promise:
⦁ We will turn paper, PDFs and images into valuable digital files to maximize productivity
⦁ We will enhance the quality of scanned images for more precise data downstream
⦁ We'll automate and accelerate document processing, making it possible to reduce labor costs, increase productivity and push document processing speed and accuracy to their optimal states.
⦁ We use Robotic Process Automation (RPA) tools and platforms to automate resource-intensive tasks and reallocate human resources towards high-impact activities.
Leverage the power of technology to scan, search and deploy the best automation technologies around. Then use our team for the best of human analytics reporting in the business or create your own team to manage the system.
Turn your history into a weapon; a company without a (usable) past has no future…
Book a meeting with our team and discuss your technical options.
Read: