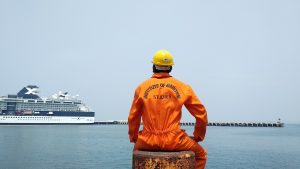 Blockchain is a once-in-a-civilization type of technology that promises to change the way many businesses in finance, transportation, logistics and many other service areas interact and exchange information and value.
As platform developers and technicians we have been asked to integrate our services via a Gateway API to turnkey enterprise blockchain solutions and are always interested in sharing our knowhow and technology with partners. Each implementation is different, requires specific data pinputs and data processing and obeys different and detailed sets of governing rules. We have examined both working with workbenches (ex. NOVA implementation on the Azure Blockchain on Ethereum) and integrating to closed, private systems such as the Mastercard Provenance Protocol.
Our team members are believers in the technology.
For this purpose, we have worked alongside our partners around the EU to integrate the blockchain technology in Research and Innovation Actions as well as in European Digital Innovation Hub actions and Research Projects.
Moreover, Publisto has advised customers in shipping and fin-tech on the best use of these technologies and the best way to integrate them in a larger technological solution. For more information, please do not hesitate to book a meeting with our team and discuss your technical options.